211 FRONT ST Belleville, ON,
K8P 3C3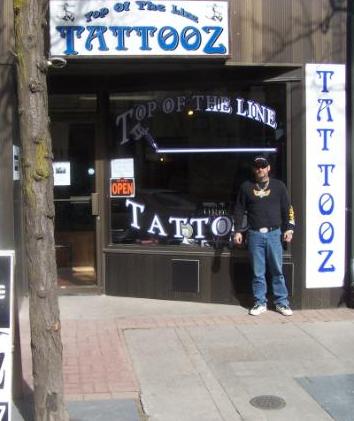 About Us
We have thousands of designs to choose from, or we can create a design customized for you. You may also bring in any design of your own and our tattoo artist will bring it to life. Whether you are a newbie or a tattoo pro, you will take comfort knowing that our tattoo artist aims to make your session the gentlest experience possible.

Feel free to stop by our tattoo shop to ask questions, voice concerns, or talk about your design ideas. Call us at 613-438-1885 and make your tattoo experience the best one yet!
Services
Thinking of getting inked? There's no better place than Top Of the Line to help you make a personalized statement through creative body art! Call our tattoo shop today at 613-438-1885 to inquire about our tattoo services, which include:

* Tattoos
* Custom Tattoos
* Sterile Equipment
* All Colors Available
211 FRONT ST Belleville, ON,
K8P 3C3

613-438-1885